Building a Company on Scala
Presentation abstract
At any company's start, they will face of the decision of which programming language will define their technology stack.
For Tapad, this was in 2010, when languages like Scala were in their very early stages and many engineers weren't looking beyond Java.
It was at that time that CTO and co-founder, Dag Liodden, made the decision to use Scala, which arguably provided the technical foundation needed to scale Tapad to what it is today -- a 200+ person company, managing 20+ PB of data, that was recently acquired for $360 million.
While adoption has gained significant momentum for Scala since Tapad first embraced the language, it is still in the fairly early stages of maturity, which poses challenges for experienced and novice Scala developer teams alike. In this session, Dag will address the source of some of these challenges, how they can be resolved, and how Scala can help deliver high quality code at high velocity.
Ultimately, all leading up to how engineers and entrepreneurs alike can overcome these barriers to build a team, or even a whole company, on Scala.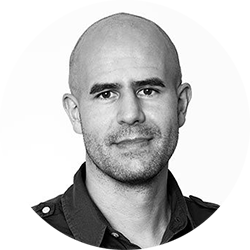 Dag Liodden
Dag Liodden is Tapad's Co-Founder and CTO. Dag oversees all technological advancements for the company, including Tapad's notable breakthroughs in delivering targeted advertising across platforms.
Prior to Tapad, he was the co-founder and CTO of Giant Leap Technologies AS, the premier Business Mobility solutions provider in the Nordic region. While there, Dag managed some of the largest wireless enterprise solution rollouts in Europe.
He began programming at 6-years-old and has a Master's Degree in Science, Industrial Economics and Technology Management from the Norwegian University of Science and Technology.